Here is the easiest way to –
♦  break into new markets,
♦  get a job or
♦  find insider information:
Handled correctly, Informational Interviews have benefited several of my clients with increased sales, higher profits or landing ideal jobs created just for them!
Your big advantage is finding insider details, actual decision makers who need what you offer, or insight you won't find online.
If you know what people need, you can tailor your marketing offer or resume (for job seekers) to fit. "Knowledge is Bliss", after all.
As the top-requested interviewee (career advisor) at San Francisco's top career center years ago, I offered information to hundreds of people trying to break into film (my career at the time). Now, I often conduct these "Informational Interviews" to help clients gather that hidden market research information.
From both sides of the experience,  I share my best tips in this blog article:
PART I:     Before the Interview: Preparation. What to do and NOT do!
PART II:   Conducting the Interview: Initial Discussion
PART III: During the Interview: Relevant Questions & Building Rapport
PART IV:  Wrapping up the Interview: What You Must Get!
PART V:    After the Interview: Actions Turn into Opportunities! 
Get the whole story on our blog post
P.S. a special "shout out" to my dear friend Valerie Coleman Morris who inspired this consultation-based article.
I had the true honor of working in TV with Valerie – the most talented anchorwoman/reporter in television news, in my opinion.
She's now the most awesome "interview" instructor at the SF Academy of Art, a dynamic keynote speaker, and she advises corporate speakers how to expertly handle interviews. Thanks, Valerie!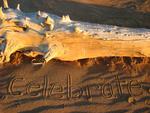 Share a comment to let us know how this worked for you!
We'll celebrate your success!!
[image couresty of Marianne Hale Designs] Take a look at her gorgeous holiday cards and gifts!