READ TIME: only 4' of relaxing knowledge!
The evolution of "accidental entrepreneurs"
My story is like so many who start their businesses by accident. Starting as a musician, I expected my talent would speak for itself and that word of mouth would keep me gainfully employed. I played in a variety of bands, taught music and held side jobs to supplement income.
Like many businesses, we believe "If only we're good enough at what we do" they will find us – the "Field of Dreams" anti-marketing strategy. Sure, our talent gets us some gigs but talent alone generally won't sustain us.
That "Field of Dreams" belief just leads to disappointment. 
I've worked with some of the best musicians, actors, artists, directors, designers – famous and talented people, to learn one thing . . .
We eventually learn  that it takes  more focused time and effort than expected to reach our income goals – no matter what we strive to accomplish.  There's a lot of demand for one's attention so breaking through to command attention takes smart, strategic actions.
No one likes that hype-ridden marketing. But that's what most people believe they must do to build business. It's just not true!
My own backstory: Learning the hard way
My promising career as a concert musician ended when my custom, solid silver flute was stolen (by my roommate's boyfriend) and sold to buy drugs. To pay rent, I ran a gas station, wrote incidental music working in live theatre, and later transitioned into directing and producing film and TV shows.
First Marketing Lesson
My colleagues in film taught me the first marketing lesson: Periodic telephone check-ins with our network of contacts. We jokingly called this "Dialing for Dollars".  Jim would call; "Hi Allison; I'm dialing for dollars and wonder if you are hiring a camera assistant for a production coming to town? Just wanted to let you know I'm available in case you need someone."
We laughed at this tactic, but it worked because we started to get more frequent calls from film company clients.
HERE'S A TIP:GREAT RESOURCE 
Recently, a former client, Joanne Black sent me a copy of her fabulous book: "Pick up The Damn Phone!"
Stuff Happens!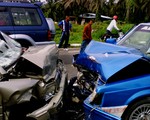 Then, at the peak of my film career, a drunk kid hit my car injuring my back and forcing me off my feet during the 20 hour days common for on-location filming.
Luckily for me, I'd been managing businesses in between music and film jobs for decades so landed jobs as Marketing Director at 3 distinctly unique companies over the next decade. Ironically, it dawned on me that marketing was like making a great movie. 
Using universal principles I turned my anti-marketing beliefs into benevolent action, using these guiding ideas for "Unleashing Your Potential". Eventually I launched my own company to help clients gain more income and business by taking the right actions – that's what marketing is really about! 
The Biggest Mistake
Marketing is not just promotion! This is the most common mistake I see in businesses in their first 20 years. They spend big bucks and time on promotion because that's all they know how to do. There are 4 other critical areas of marketing that need to balance with promotion, including positioning and placement.
Cut to the Chase:
Save thousands of dollars and months of time?
Often just 1 or 2 advising/planning sessions with a business marketing expert can make a world of difference. We designed our basic evaluation, planning, and hands-on help package to save clients from spending thousands of dollars on promotion that won't work, or months of time by showing them what works for their business.
Knowledge is Bliss
Often we don't enjoy something because we don't understand it well or don't have help or direction with it. Smart, creative entrepreneurs often feel they shouldn't have to ask for help because they can figure it out for themselves. But time is money. We all need help in certain areas – finance and marketing are at the top of that list!
Our clients turn anti-marketing beliefs into an enjoyable part of business, once they get on track with direction from a qualified consultant:
"Through work with Allison Bliss Consulting I have changed my attitude about marketing from one of effort and pain to one of enjoyment.  – Deborah Welch, Ph.D., Principle, Reflective Leadership Global
Simplify Marketing: www.WalksWithBliss.com
Simplify and strengthen your actions to increase earnings while "moving forward" (pun intended) with a guided walking consultation.
 "Learned what  to do right now to increase my income by $100,000."– Shannon Solutions
CAN YOU BE HELPED?
REQUEST OUR FREE 15 MINUTE EVALUATION – or just give us a call: 510-879-7600. 
Knowledge is Bliss:  Make a Difference!